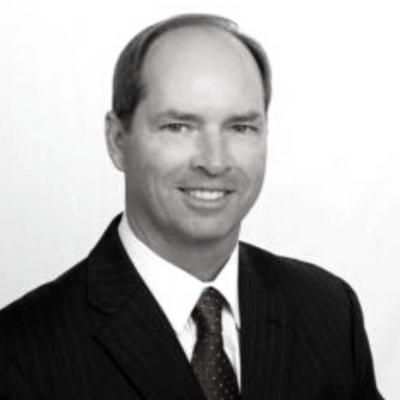 MICHAEL X. CROWE has provided technology and management guidance and expertise to a broad range of companies for over 30 years, with an emphasis on executive management team formation; technology development, deployment, and due diligence; international business strategy and relationships; and corporate formation and finance. He combines a multi-disciplinary technology background with sound management principles to assist companies in catalyzing new and unique business opportunities to drive growth and manage transition and stabilization. Mr. Crowe's technical expertise spans various aspects of software development, wireless communications, information technologies, aviation/aerospace, and electronics manufacturing. He has lived and worked on projects throughout North and Latin America, Southeast Asia, Europe, and the Pacific Islands, building cultural bridges to enable business success.
Mr. Crowe has served in a number of executive management roles, most recently as the Executive Vice President for Wolf International Holdings, Ltd., which manages a group of companies that provide specialized aviation services to a broad base of customers, including government, military, commercial, and humanitarian aid organizations, on a global basis. With headquarters in Malta and offices in the US, UK, and UAE, the company was formed for the purpose of purchasing, reconfiguring, and operating aircraft to provide forward and tactical air cargo and passenger services on a fee-for-service basis.
For Aria International Inc. Mr. Crowe was Vice President of Aviation Solutions, where he was responsible for the firm's airborne security and surveillance platforms, including airships, and aerostats, and their associated sensor packages and managed a major product delivery to the government of Thailand. He was a Senior Technology Management Advisor to TechPolis, a leading telecommunications and technology management consulting firm providing assistance to mobile operators, wireless technology companies, financial institutions, and technology policy makers worldwide. For Align Micro International Corporation he was VP of International Business Development and supported corporate formation, funding development, and business development services for the company's electronics manufacturing platform located in Brazil. At Orbis Communications, Inc. Mr. Crowe served as Director of International Business Development, where he was responsible for the due diligence and acquisition of an electronics manufacturing company in Brazil, and led separate business development efforts in Argentina, Chile and Perú. He was the Technology Director at GreyStone Technology, responsible for core software and technology management and strategy within the company, and led GreyStone's research and development (R&D) department for flight simulators and advanced cockpit technologies. Mr. Crowe provided project and program management to Ball Systems Engineering Division/VERAC, Inc. and for Tracor/Flight Systems, Inc. where he initiated and led their Artificial Intelligence department.
Mr. Crowe holds a B.A., Cognitive Science/Artificial Intelligence, University of California, San Diego (UCSD), with an emphasis on computational neuroscience and models of intelligent behavior; minors in engineering and physiological psychology. He also studied mathematics, engineering, and biology at the University of California, Irvine (UCI).