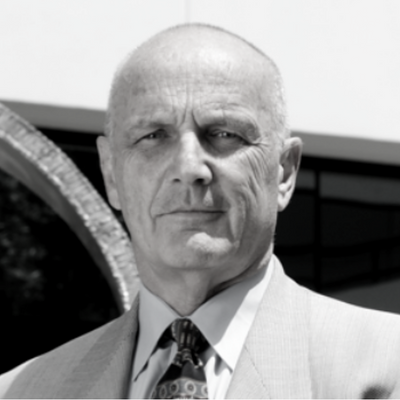 WILLIAM C. PRENTICE was the founder, and CEO of Kiosk Networks, Inc., formed to complete the development and financing of the FundStream Program initiated by Competisys (www.kiosk-networks.com). Mr. Prentice formed the firm, arranged for the purchase of FundStream and related assets from Competisys (below), raised initial operating capital for KNI, initiated a corporate financing plan, engaged investment banking and financial advisory firms to obtain the necessary expansion capital. Mr. Prentice was also the founder, Chairman and CEO of Competisys Corporation, a leading innovator in the area of providing alternative sources of telecommunications and energy services to new planned communities and municipalities, large industrial utility customers, and large commercial property owners. Competisys provided comprehensive energy management and energy utility negotiation services to large property developers and owners, including Clarion Properties and The Irvine Company. Competisys developed HomeStream, the first integrated network to reliably transmit video, entertainment, voice and data services across an all-fiber IP-based system.
Mr. Prentice has wide experience in the energy and natural resources firms. He was the founder of Power Exchange Corporation ('PXC'), which developed and implemented innovative strategies for enabling utility customers to gain access to competitive, wholesale energy markets through the use of the rights and authority of public agencies and large landowners such as community development firms – PXC ranked 10th in the U.S. in 3rd Quarter 1995 in wholesale electric power trading volume. Mr. Prentice was also the founder, Chairman and CEO of Western Power, a successful developer and operator of non-utility power and alternative energy facilities. Under Mr. Prentice, Western drove industry-wide change and innovation in such areas as power industry regulatory reform, more efficient and environmentally compliant technology, and in the structuring of major project financings over $100mm. Mr. Prentice divested Western in 1987 (in three differenct transactions), at which time the firm's initial investors achieved returns of 7:1 in a period of 3 years. Prior to founding Western Power, Mr. Prentice headed up the turnaround of Mesquite Lake, Inc., a troubled energy firm, was an officer of Ultrasystems, Inc. and a founder of its UltraPower division, and was employed at Fluor Corporation, where he was involved in significant energy and natural resources projects around the world.
Mr. Prentice has served as a private consultant in the areas of electric power, synthetic fuels, alternative energy, technology, and security, and has participated as an investor to early stage technology companies. He has participated in several technology, energy and waste management ventures, both independently and in partnership with leading venture capital companies. Current engagements include acting as an advisor to a Pakistani firm on a 200mw+ thermal power station in Sindh Province, Pakistan, and to energy and resources firms in Central America. Mr. Prentice has also provided security-related consulting, planning and implantation services to firms with overseas projects in third-world locations, activities included drafting and implementing successful business development studies, plans and proposals for energy, resource, and technology ventures.
Mr. Prentice holds a Master's Degree from the University of California, Irvine, Graduate School of Management (1979), and two Bachelor of Science Degrees in engineering from Arizona State University, Tempe, AZ (1974, 1975).