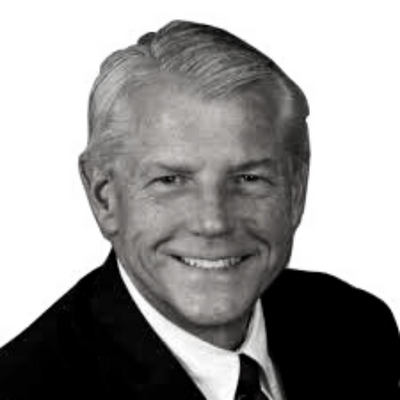 JIM CHAMBERLAIN is a highly respected professional with over 30 years of financial management accomplishments in private and public companies. Mr. Chamberlain has extensive industry experience in chemical and petroleum manufacturing, publishing, EDI systems for health care, internet services and product distribution. He has established a unique network of long-term personal relationships at the highest level in the corporate financial, investment banking and venture capital communities. He has raised venture capital and private equity funding in excess of $50 million for two start-up operations. He has managed IPOs, acquisitions and divestitures, turnarounds and bankruptcies. He has demonstrated strong skills in financial reporting, investor relations, treasury management, budgeting, valuations and financial forecasting. His expertise also includes Controllership, SEC reporting, ERP systems implementation, debt/equity recapitalization and financial engineering.
Mr. Chamberlain served as the Chief Financial Officer for the Flynt Family of Hustler branded companies for five years. For three years prior to that, he provided CFO consulting services to numerous private companies in valuation methodology, business planning, organizational restructuring and capital structure reengineering. During 2000 as CFO of Silicon Valley based On Radio.com, he directed the sale of its legacy web hosting business and funded new business initiatives in Internet rich media.
From 1997 to January 2000 he was Vice President of Financial Planning for ETM Entertainment Company, a startup network enabled ticket service provider, which grew to over $40 million in revenue. In that capacity he raised over $45 million in private equity and mezzanine financing and successfully positioned the Company for an IPO. From 1994 to 1996 he was CFO and a founder of EDiX Corporation, a national electronic medical records documentation company that was sold to a NASDAQ company. At Edix he raised $8 million from venture capital and private investors and directed the acquisition of several regional transcription service companies.
An officer of Times Mirror Corporation from 1984 to 1994, he held positions as Assistant Corporate Controller and Director of Financial Planning and Analysis. As Assistant Controller, he managed the Company's SEC and shareholder reporting, accounting policies and management reporting. As Director of Financial Planning, he had oversight for all M&A activity and implemented Times Mirror's shareholder value management methodology. In this role he directed engagements with the foremost economic value added (EVA) consulting firms including the Boston Consulting Group, Stern Stewart & Co., Holt Value Management, Alcar, and McKinsey & Company. His team developed Times Mirror's proprietary valuation models used to measure and enhance shareholder value for all subsidiary companies and acquisitions.
Prior to joining Times Mirror, Mr. Chamberlain served as the General Manager of corporate planning for Fluor Corporation in Irvine, California. Before that, from 1978 to 1983, he was CFO of Occidental Petroleum's Technology Center in Irvine, California and was CFO of Occidental Chemical's world scale chemical complex in Taft, Louisiana. In 1974 Mr. Chamberlain was promoted to CFO of the Chemical Systems Division of Stauffer Chemical Company in Westport, Connecticut. During his tenure this division grew from $10 million in sales to over $100 million.
He began his career in finance with Ernst and Ernst in San Francisco. Mr. Chamberlain holds a BA degree from the University of California at Berkeley and an MBA in finance and accounting from the University of Bridgeport in Connecticut. He is a Certified Public Accountant and a Certified Management Accountant.